Speakers: John Flannery
An exhibition of over 60 beautiful Astronomical Images captured by amateur astronomers from all over Ireland will be on display from 2nd-21st February. 

Guided Tour:
Thursday18th February from 2pm-4pm.

Join the IoP in the National Botanic Gardens, Glasnevin Dublin 9 for a guided tour of the exhibition with astro expert John Flannery. Organised with the Irish Astronomical Society and the Irish Federation of Astronomical Societies.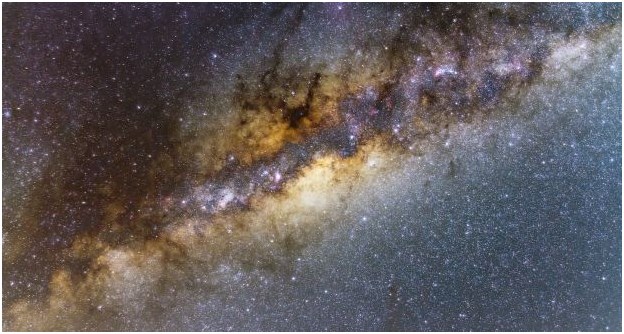 The Central Milky Way, seen from Mangrove Mountain, New South Wales. The image shows the centre of our galaxy which is rich in bright nebulosity as well as dark, obscuring clouds of dust and gas which show up as dark lanes in a sea of stars. Photograph John O'Mahony
Event type: Event
Organised by: IOP Ireland/Irish Astronomical Society/Irish Federation of Astronomical Societies
https://docs.google.com/forms/d/1VsJZDVG7ddglbOYF5uHuz5Mfvibfu5O0_xwUEMu_Q8A/viewform?c=0&w=1