Speakers: Lou Bedocs
If there were no light  there would be no life on Earth. Plants rely on light to grow and without plants there would be no animals - and so no life. Today most of the light used by humanity in buildings is produced by electricity. The choice of lighting equipment is made by considerations of effectiveness, sustainability, purchase and operational costs. Recent energy regulations have cause the demise of fillament lamps an promote the use of the new very efficient semi-conductor based LED light sources.
This talk will show the importance of light and lighting and focus on the operation of various electric light sources, circuits and luminaires currently used for lighting in society.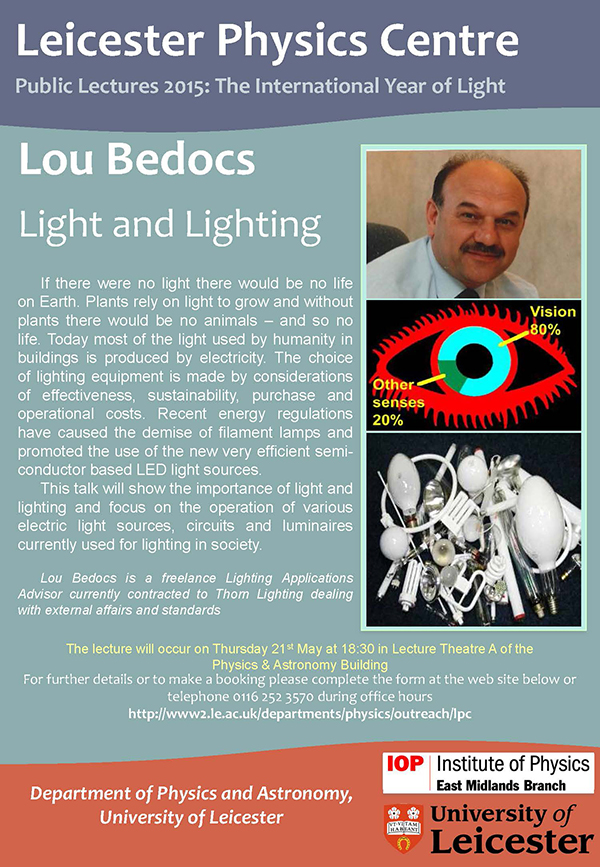 Lou Bedocs is a freelance Lighting Applications Advisor currently contracted to THorn Lighting dealing with external affairs and standards.
Event type: Lecture/Talk
Organised by: Leicester Centre
Contact details:
http://www2.le.ac.uk/departments/physics/outreach/lpc
or telephone 0116 252 3570 during office hours.